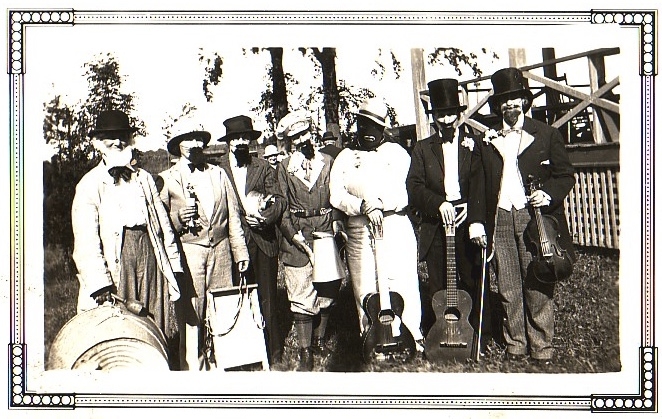 Some years ago an individual left this photo at the museum with the words "I know the group was called 'The Washboard Band' but that's all I know. I don't know their names or when or where they played".
This photo remains a mystery. They are an interesting looking group. We rather like the man (maybe lady) who plays the washtub.
Might you be able to provide even a small clue? If yes, please contact the Historical Society at info@tavistockhistory.ca. Thank you.